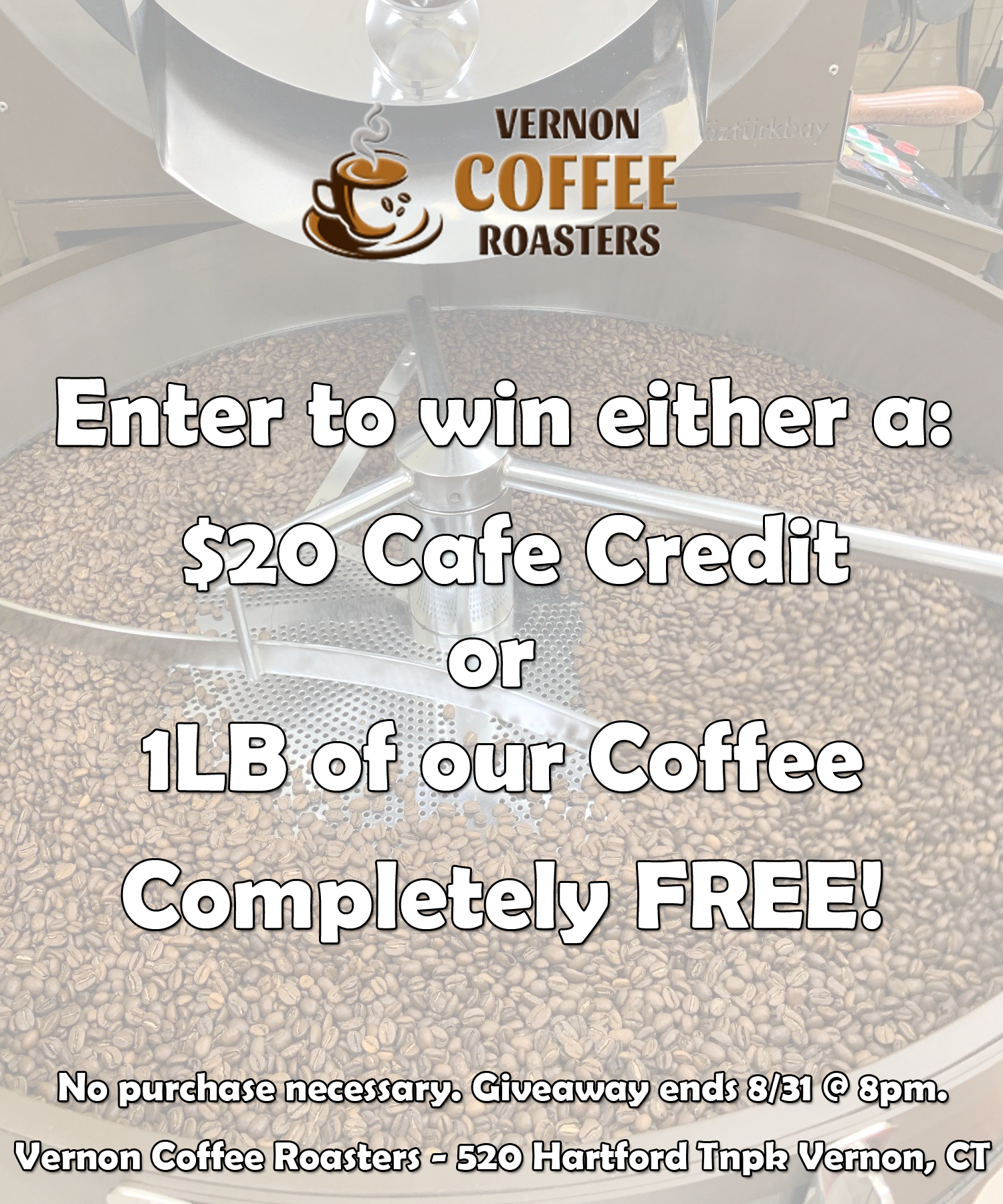 Enter our August Free Coffee Giveaway!
AUGUST FREE COFFEE GIVEAWAY!
Enter now for your chance to win a $20 Credit to spend in our Vernon, CT Cafe -OR- 1 LB of any of our Ground Coffee or Coffee Beans, picked up or shipped to your door!
To enter, visit our website or the FB Giveaway tab: https://vernoncoffeeroasters.com/august-free-coffee-giveaway
Visit the Giveaway Page daily, to activate your Daily Free Entry. You can also add additional entries by visiting our social media.
We will choose a winner on 8/31 at 8:00pm EST. No purchase necessary. Good luck!
Vernon Coffee Roasters
520 Hartford Turnpike – Vernon, CT