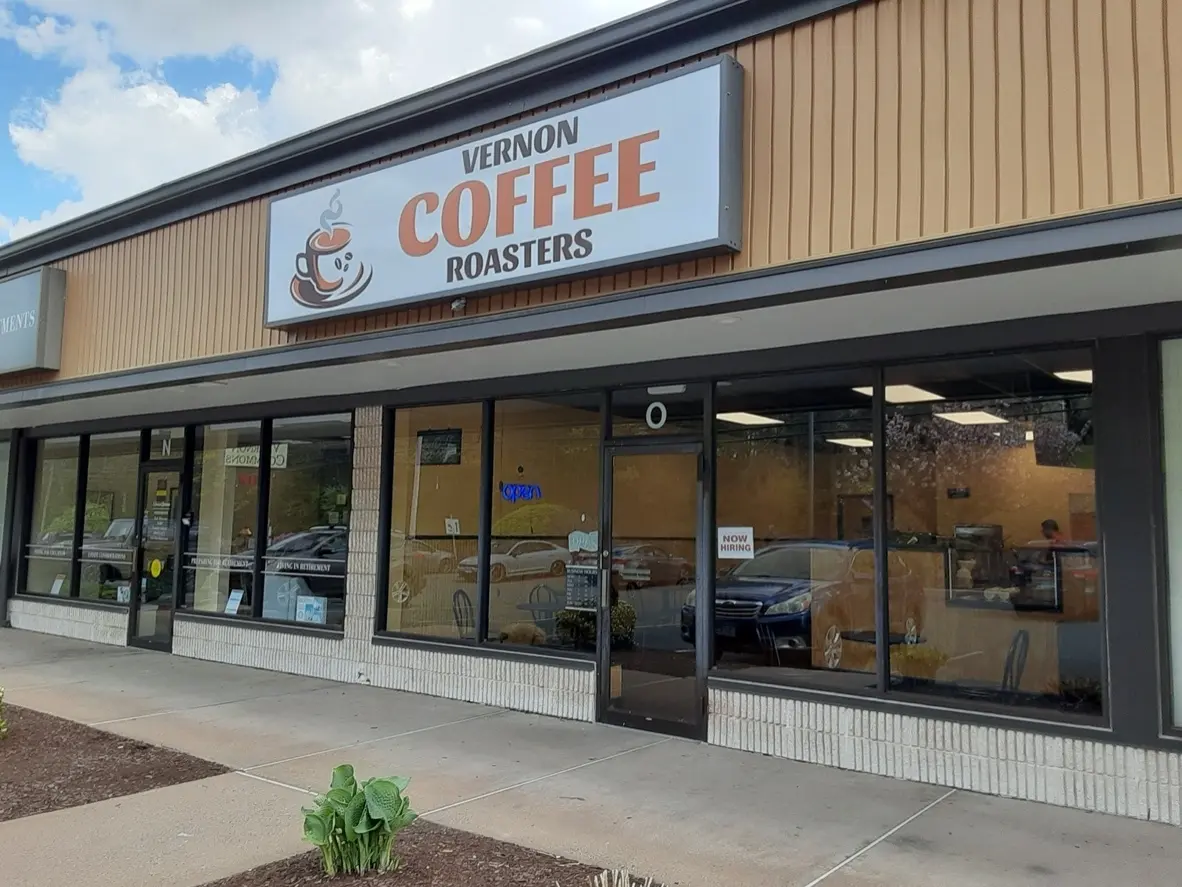 Vernon Coffee Roasters – Coffee Shop Vernon, CT – 520 Hartford Turnpike Suite #0
VERNWe're proud to announce that Vernon Coffee Roasters, our brand new Coffee Shop & Cafe is now open at 520 Hartford Turnpike – Suite #0 in Vernon, CT. Being Vernon's newest Coffee Shop, we knew we needed to stand out.. so we've brought the most delicious, robust and unique blends, right to our home town. We're a locally built and owned Coffee Shop, so we pride ourselves in the highest quality coffee possible, at affordable prices. In our cafe, you can choose from a variety of Hot Coffee, Iced Coffee, Nitro Cold. Espresso and much more. We also offer a wide variety of blends and flavors, so you can always try something new.
To view our Current Cafe/Coffee Menu, visit our Menu here:
https://vernoncoffeeroasters.com/our-menu/
If you would like to Order Online for Pick Up, please go here:
https://pay.yoello.com/v/vernoncoffee
If you're not in the Vernon, CT area – or you'd like to enjoy our amazing coffee at home, visit our Online Store, where you can order Ground Coffee or Coffee Beans, shipped right to your door.
To buy our Ground Coffee or Coffee Beans visit our Online Store here:
https://vernoncoffeeroasters.com/store/
Thank you for all of our customers that have visited us so far and welcomed in our new business.
We look forward to serving you the freshest coffee in Vernon for years!
Special thanks to Patch.com for the photo and article about our opening. To view their article, click here.